Download Istanbul CVB's brand new planners' toolkit for meetings & events!
As a leading congress, meeting and incentive destination, every year Istanbul hosts large scale international congresses and events. The brand new marketing tool contains all the materials congress and event planners require to promote their event in Istanbul…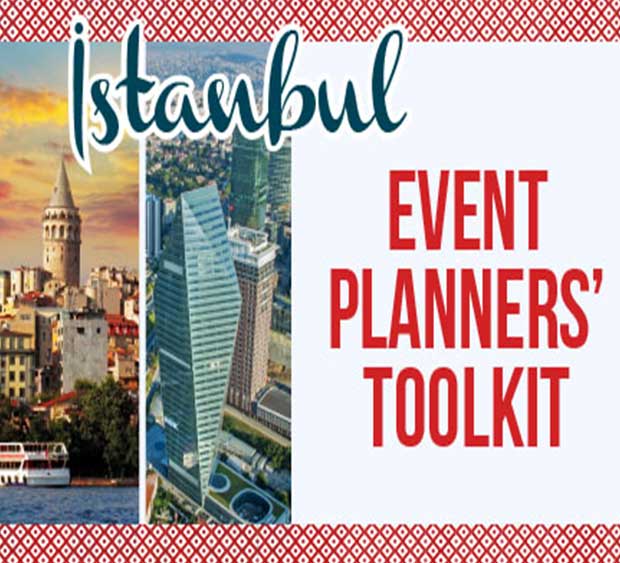 Plan & Customize your event
Designed to provide associations with easy-to use, comprehensive marketing tools for congresses and events in Istanbul, Istanbul CVB's new Istanbul Event Planners' Toolkit contains various options and can be customized according to your needs. Moreover, planners can insert their own logo into the materials before sending out.
The kit contains ready to use templates including print ads, flyers, banners, posters, roll-up posters, seasonal postcards, power point presentations and social media posts for your marketing campaign. You can also find high-res photos of Istanbul, together with videos and logos in this kit.
Available free of charge from Istanbul CVB's web:
https://www.icvb.org.tr/istanbul-event-planners-toolkit/#sthash.0QbwIZ61.dpbs