'Green Star' officially confirms Hilton Istanbul Bomonti's environmental awareness!
Istanbul's biggest hotel, Istanbul CVB member Hilton İstanbul Bomonti, has been awarded with "Certificate of environment-conscience resort" by Ministry of Culture and Tourism. The hotel welcomes its guests with awareness of environmental protection, with its measurements to contain energy consumption. Hilton Istanbul Bomonti also donates to TEMA foundation on behalf of our guests and donate any leftover to animal shelters.
Istanbul's largest hotel, Hilton Istanbul Bomonti with its environment-friendly design to promote sustainability, has received a confirmation of its environment awareness by being awarded with 'Green Star' certificate. Hilton Istanbul Bomonti has been honored the prestigious "Certificate of environment-conscience resort" (Green Star) award from Ministry of Culture and Tourism for cutting down its consumption of environmentally hazardous materials, for minimizing energy and water usage and for preferring renewable energy solutions.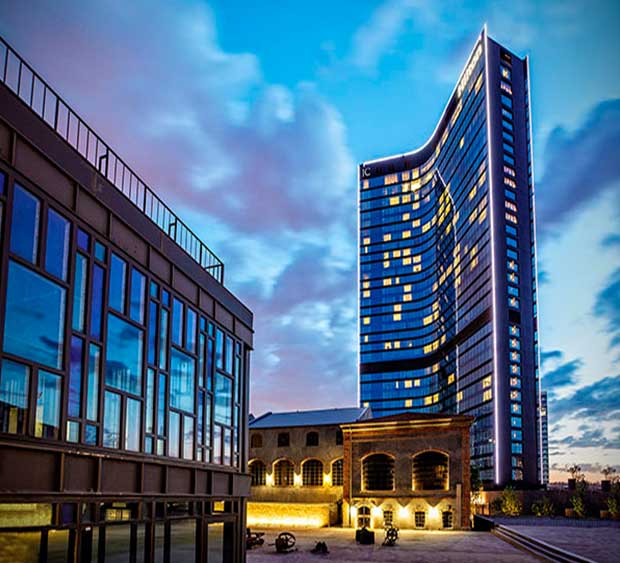 "We are proud that our efforts made a difference"
"We are making utmost effort to protect the environment and raise environmental awareness in accordance with 'Sustainable Life' policy which is one of the four pillars of Hilton Worldwide' s social responsibility and sustainability strategy called Travel with Purpose™. We are very proud that our efforts has been awarded with Ministry of Culture and Tourism's Green Star" Remco Norden, General Manager of Hilton Istanbul Bomonti said.
Donation to tema foundation on behalf of guests
Hilton Istanbul Bomonti, acts in an environmentally aware manner by sorting its waste for recycling, by donating any kitchen leftovers to animal shelters or by using condensate water of AC systems to water its plants. High-powered machines are being operated at the minimum energy level possible, We use LED lamps, energy saving bulbs an motion sensors to minimize our energy consumption. At Hilton Istanbul Bomonti, the rooms are also eco-friendly, all electricity usage stops in three minutes, after our guests leave their room. We also donate to TEMA Foundation on behalf of our guests. We have have a tree planted in the name of each and every one of them.