Hilton Worldwide İstanbul Cluster Hotels Social Responsibility Projects
Hilton Worldwide Istanbul Cluster Hotels – Istanbul CVB member Hilton Istanbul Bosphorus and Conrad Istanbul Bosphorus bring values to their society and environment with their social responsibility campaigns and their inspiration drew from the global vision and values added by their employess with their projects.
As a part of these valuable corporate social responsibility projects, Hilton Istanbul Bosphorus was entitled to receive Action Grant / Annual Fond which was launched three years ago to support local initiatives and global program called Travel with Purpose™ by Hilton Worldwide to improve the quality of life in places where the hotels are based in.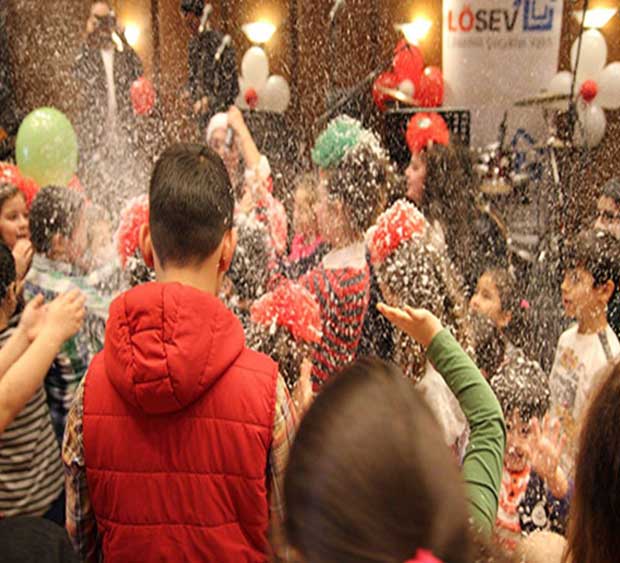 Thanks to its project devoted to young disadvantaged and disabled people for their integration into society, Hilton Istanbul Bosphorus was deemed worthy of this award in 2015 and was able to take place between 100 Hilton hotels all around the world. The award, with the value of USD 3.000, was donated to social enterprise Dreams Academy working with the aim of integrating disabled individuals as active and productive ones into society through artistic and social activities.
Travel with Purpose is Hilton Worldwide's commitment to provide shared value to its business and communities around the world. As the driving strategy for Hilton Worldwide's corporate responsibility efforts, Travel with Purpose focuses on creating opportunities for individuals to reach their full potential; strengthening local communities where Team Members live, work and travel; celebrating cultures and the power of travel; and living sustainably through the measurement, analysis and improvement of the use of natural resources.
As part of the project implemented with Dreams Academy, Hilton İstanbul Bosphorus and Conrad İstanbul Bosphorus supply the cookies prepared by young people working at Dreams Kitchen which provides career opportunities in the kitchen arts. Those cookies provided by Dreams Kitchen, which is a sub project of Ayder Foundation, have been serving in coffee breaks at 27 meeting rooms of Hilton İstanbul Bosphorus. On the other hand, as part of the project, The Hotel's teams of "Blue Energy", Purchasing, Kitchen, Marketing & PR joined the baking cookie sessions at Dreams Kitchen. Hilton İstanbul Bosphorus, aims to create awareness for bringing disadvantaged young people to business life, and create new job opportunities for them.
Moreover, Dreams Academy has organized training sessions to Reception, Housekeeping, Marketing & PR teams on how to communicate with disadvantaged and disabled people.
Beside Hilton Worldwide's global social responsibility projects, Hilton İstanbul Bosphorus and Conrad İstanbul Bosphorus, host another important project in cooperation with Association For Solidarity With Asylum Seekers And Migrants and international health aid foundation; International Medical Corps supported by United Nations.
Although the of importance of social responsibility projects has increased recently among the companies, Conrad İstanbul Bosphorus and Hilton İstanbul Bosphorus, have started social responsibility projects so many years ago.. The hotel has built primary school classrooms for the Red Crescent's disabled students.
Hilton İstanbul Bosphorus and Conrad İstanbul Bosphorus will continue their social responsibility projects with the inspiration from Hilton Worldwide's founder Conrad Hilton's vision which is "to fill the earth with the light and warmth of hospitality, by being the first choice of hotel guests, team members, and owners alike.