Howtoistanbul and Oneİstanbul were in Barcelona
The team behind the official web guide to Istanbul for leisure and business travellers, howtoistanbul.com and Oneİstanbul digital tourism project of İstanbul attended to Mobile World Congress in Barcelona between 22 – 25 February.
"Howtoistanbul.com" has been is designed to bring together all services available in the city under one roof. Howtoistanbul.com, is the official guide to Istanbul covering the city's life, art and culture. A complete overview of the city it has information on its history, attractions, food scene, forthcoming events and practical information as well as details of tours and accommodation with booking details. For both leisure and business travellers alike, howtoistanbul.com also includes sections on conference venues, business Istanbul and even sports clubs. The website is presented in both Turkish and English and can also be reached through social website Facebook and Twitter. For further information, visit www.howtoistanbul.com.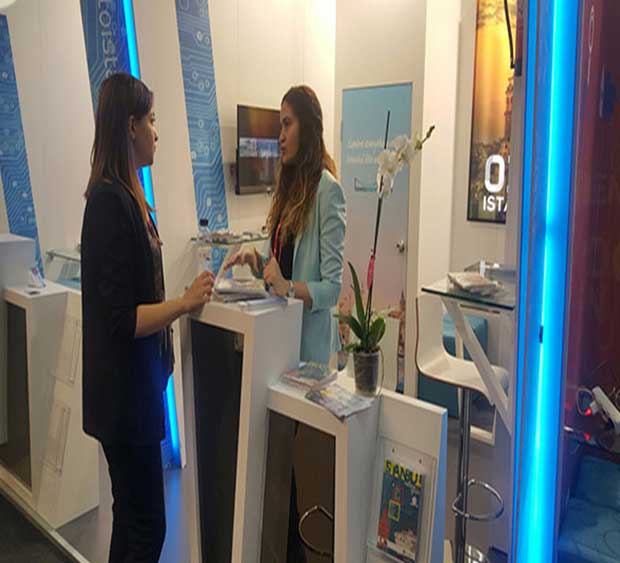 Istanbul focussed on Instagram competition #oneistanbul has been launched to raise Istanbul's profile on the global stage and showcase its historical, cultural, natural charms much loved and favoured by visitors from all around the world. The best photos as evaluated by the jury and shared with the hashtags #OneIstanbul and #Istanbul will win a special prize. The instagram users' posted photography will also be shared on the official website www.howtoistanbul.com.
#OneIstanbul Instagram competition, held in cooperation with the İstanbul Metropolitan Municipality(IMM), The Istanbul Chamber of Commerce(ICC) and The Istanbul Convention & Visitors Bureau(ICVB).