ICVB Successfully Hosted ECM Summer School in Istanbul
Istanbul Convention & Visitors Bureau successfully hosted the 27th edition of European Cities Marketing (ECM) Summer School in Istanbul at Mövenpick Hotel Istanbul. ECM Summer School, which brings students face to face annually with leading industry practitioners, is held in Istanbul between 24 and 28 August 2013 with the invitation of ICVB.This time, the Summer School enlarged horizons: from the far Thailand in South East Asia, to Finland and South Africa, the validity of the educational formula of the Summer School also relies in the diversity of participants.
The 27th edition continued to inspire 70 sector professionals.The 27th edition of European Cities Marketing (ECM) Summer School started with the opening speeches of course leader Pier Paolo Mariotti, ECM President Ignois de DeLas, and ICVB General Manager Elif Balcı Fisunoğlu. Calling attention to the Istanbul's host of ECM Summer School in 2003 and second time in 2013, ECM President de DeLas expressed what a fascinating and special destination Istanbul is and added that he is happy to be in Istanbul for ECM Summer School.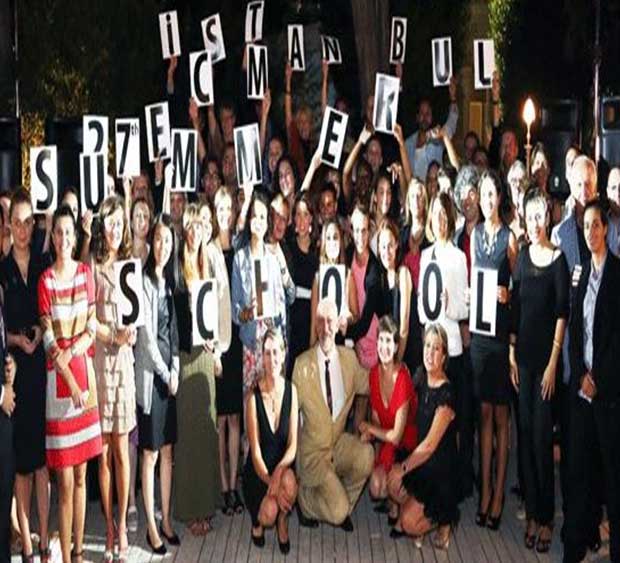 Elif Balcı Fisunoğlu, General Manager of Istanbul Convention & Visitors Bureau said, "Istanbul has hosted many important international fairs and congresses in recent years due to its specific location as a central spot both geographically and also culturally functioning as a bridge between Asia and Europe. Similarly, I am thrilled to see that the ECM Summer School welcomed so many people from non-European destinations, and if our destination played a role in this, we are very honoured."Fisunoğlu also informed about the "Leading Congress Destination Istanbul" project, which was started by The Tourism Development & Education Foundation (TUGEV), ICVB, and Istanbul Chamber of Commerce, as a part of the Istanbul Development Agency 2012 Financial Support Program. Delegates also watched premiere of the "Istanbul the Best Place to Connect" film.
Delegates were hosted at special venues of Istanbul as part of the social programme prepared by ICVB. Delegates visited Asitane Restaurant, Sunset Restaurant for dinner events and on the last day, Plan Tours welcomed delegates on-board of their Bosphorus Princess boat for Bosphorus tour that took them to Sait Halim Pasha Mansion for the fascinating Gala Dinner.Vice President of ICVB; Yılmaz Tecmen who attended the Gala Dinner on August 27, expressed his gratification for hosting ECM Summer School for the second time and presented a hand-made caftan to Pier Paolo Mariotti.Mariotti thanked ICVB for hosting the school and Turkish Airlines for their support to the programme. Halil Ibrahim Polat; SVP Marketing & Sales, and Nesrin Güley; Group & Conventions Manager represented Turkish Airlines at the Gala Dinner.The students that attended the 27th ECM Summer School received their certificates with a ceremony at the dinner that programme continued with musical performance of Begüm&Noyan after certificate ceremony.
Turkish Airlines was the official airline of the 27th ECM Summer School programme. Asitane Restaurant, ATY Event, Begüm&Noyan, Consys, Mövenpick Istanbul Hotel, Plan Tours, Sait Halim Pasha Mansion, and Sunset Restaurant supported ICVB to make this event success.
The faculty were all members/partners of ECM and gave their time on a voluntary basis – a way of giving back to the meetings industry : Andrea Bauer (Vereint), Rémy Cregut (Montreux Music & Convention Centre), Nalan Emre (IMEX), Luca Favetta (Hewlett Packard), Elisabeth Hansa (Austria Center Vienna), Cécile Koch (MIM Magazine), Cain Leathem (GB Fitness), Christian Mutschlechner (Vienna Convention Bureau), Michel Neijmann (IAPCO), Miguel Neves (IMEX), Olivier Ponti (Amsterdam Marketing), Denis Speet (ICCA), Anne Wallin Rodven (Oslo Convention Bureau), Tina Walspurger, (USI), led by the course leader Pier Paolo Mariotti, CMP CMM.