Invest in Istanbul – a real one stop shop striving for your business
Invest in Istanbul is now actively operating! Invest in Istanbul is the official organization founded specifically to consolidate the investment support and promotion services in Istanbul.
The platform is coordinated by Istanbul Development Agency in partnership with the Governorship of Istanbul, Istanbul Metropolitan Municipality, Istanbul Chamber of Commerce and Istanbul Chamber of Industry; aiming to promote Istanbul's investment opportunities and assist international investors throughout all bureaucratic steps necessary for starting up their businesses in Istanbul.
On June 21st, Türkiye's Prime Minister Binali YILDIRIM and Governor of Istanbul Vasip SAHIN, accompanied with Mayor of Istanbul, Kadir TOPBAS, have officially opened Invest in Istanbul's new offices located in Beyoglu, which is one of the landmarks of Istanbul.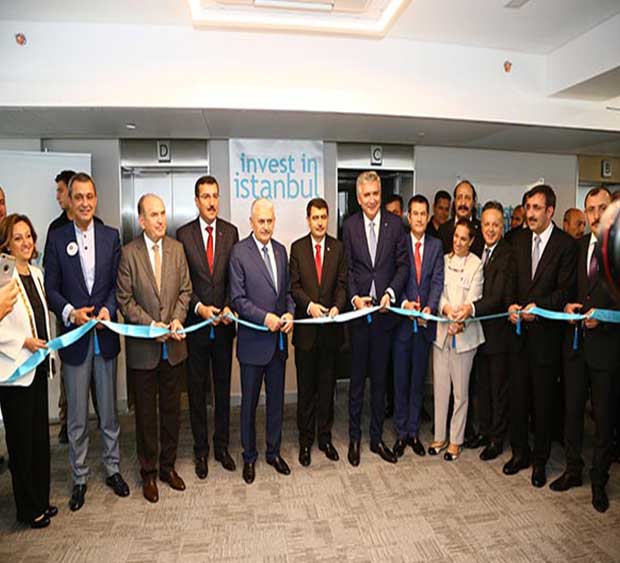 A Real one stop shop striving for your business
Operating on full confidentiality, this brand new organization's services embrace not only the consultation and business facilitation practices but also handling all the processes of starting a business via a single office. Investors from all around the world are informed about business procedures as well as investment opportunities and provided insights into economic outlook in the city. Invest in Istanbul brings together the wide range of businesses to share best practice, collaborate and innovate.
Besides, Invest in Istanbul is responsible for informing and guiding investors in the direction of setting up businesses, taking necessary measures to overcome obstacles that investors encounter in the city, investment incentives in the region, monitoring investments, informing investors about business opportunities, matchmaking, networking and guiding investors on related application conditions.
In addition to promoting Istanbul as an investment destination, Invest in Istanbul facilitates investors' bureaucratic transactions by means of following legal procedures and transactions in order to obtain licenses and necessary permissions from public authorities in the name of investor.
These legal procedures involve assistance with establishing business operations, work and resident permit applications, incentive applications, environmental impact assessment processes, and other relevant licenses. Every phase is handled with a result-oriented approach aimed at facilitating and accelerating bureaucratic procedures from beginning to end.