Istanbul CAT Night at 53rd ICCA Congress
ICCA 53rd Congress held in Antalya, Türkiye between 1st – 5th November 2014. On the 3rd of November Istanbul CAT Night hosted by İstanbul CVB and CAT Publications at Titanic Deluxe Resort Belek. The event attracted approximately 900 delegates and 50-100 accompanying guests.
The concept of the night was 'Contemporary Istanbul' with a cool design peculiar to Istanbul. During the night delegates had enjoyed their times with Nightbirds group performances. Furthermore there was an amusing selfie tournament at Istanbul photo booth. The tournament was published on twitter with hashtag #SelfISTANBUL and photos and tweets were displayed at 6 screens during the night. The winners of tournament were rewarded some gifts of Istanbul themed. Verena Jandak had a best photo and she was awarded with 3 night accommodation at Condrad Istanbul Hotel with a dinner at Asitane Restaurant. In addition, the social responsibility took an important place in the night. For the memory of 53rd ICCA Congress, 1000 saplings were planted by İstanbul CVB with the collaboration of TEMA, The Turkish Foundation for Combating Soil Erosion, for Reforestation and the Protection of Natural Habitats. ICCA now has a forest of 1000 saplings in the western Türkiye around Manisa Salihli Gökköy.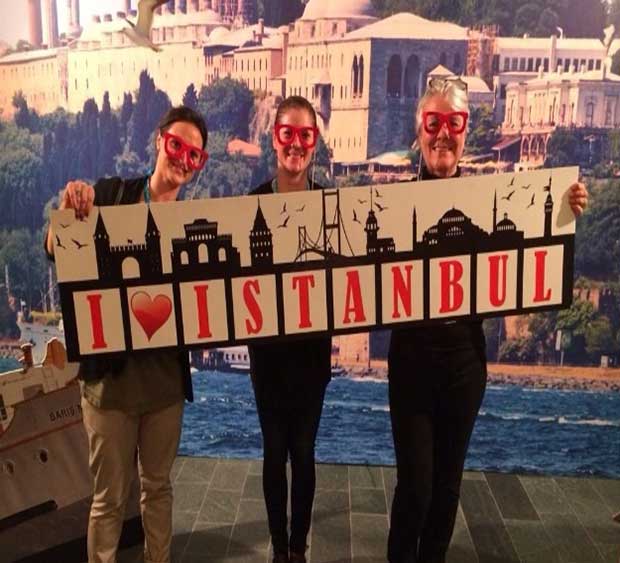 About ICCA General Assembly; ICCA, has held a Congress for its members every year. This meeting has been traditionally held in October/November and has rotated throughout the world. It has lasted approximately 4 days and has consisted of a General Assembly, industry Sector and geographical Chapter meetings combined with education sessions. The event was essentially for ICCA members only, with observer status for prospective members and specially invited speakers and other VIPs.