Istanbul CVB commits to the UNWTO Global Code of Ethics for Tourism
Istanbul CVB joins the growing number of tourism companies and associations to sign a Private Sector Commitment to the UN World Tourism Organization Code of Ethics, pledging to promote and implement the values of responsible and sustainable tourism development as championed by the Code.
Mr. Taleb D. Rifai, UNWTO Secretary-General and Mr. Bahadır Yaşık, Vice President of Istanbul CVB signed together during the meeting in Antalya on 29 October.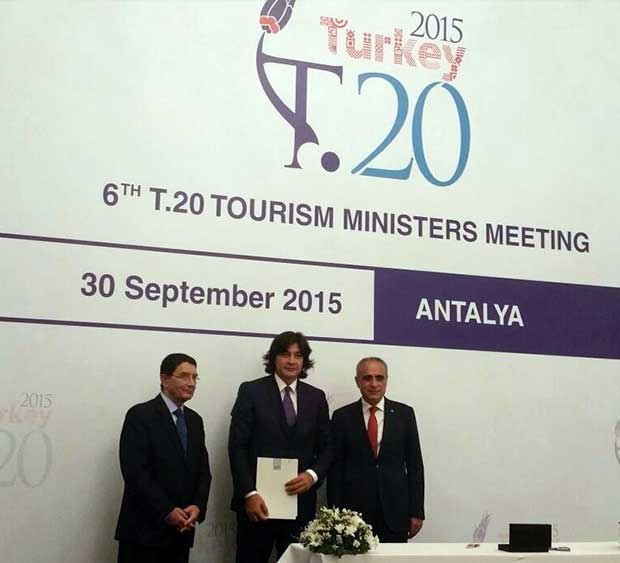 "We, as ICVB, are proud that we have signed the code of ethics. We strongly believe that the tourism and meeting industries plays a very significant role in improving a sustainable future and the signature of the Global Code of Ethics for Tourism represents a strong and necessary commitment. We also believe that the Code is the basis for sustainability in tourism and meeting industries and on behalf of ICVB, I would like to thank the UNWTO for giving this opportunity", said Mr. Bahadır Yaşık, Vice President of ICVB.
The Code is UNWTO's core policy document and represents a guide for the development of sustainable tourism. Adopted in 1999 by the UNWTO General Assembly and endorsed by the United Nations General Assembly in 2001, it is designed to guide the development of tourism in a way that maximizes the socio-economic benefits of the sector, while minimizing any negative impacts.