Istanbul CVB has 'A Tale of Two Cities' to tell at AIME!
Istanbul CVB will attend the Asia-Pacific Incentives and Meetings Expo (AIME) on 23-24 February in Melbourne, Australia for the first time. Istanbul CVB will take place in Türkiye stand 3900.
Join Istanbul CVB's press conference on Wednesday, 24th February at 10.50am. Istanbul CVB will present Istanbul's news on the latest and upcoming developments and new investments in the city together with up-to-date statistics. Exciting current infrastructure projects for Istanbul include a third airport for 2019 which will cater 150 million passengers, making the city the largest airline hub in the world, and a new road tunnel under construction, the 'Eurasia Tunnel', which will connect Asia and Europe under the Bosphorus.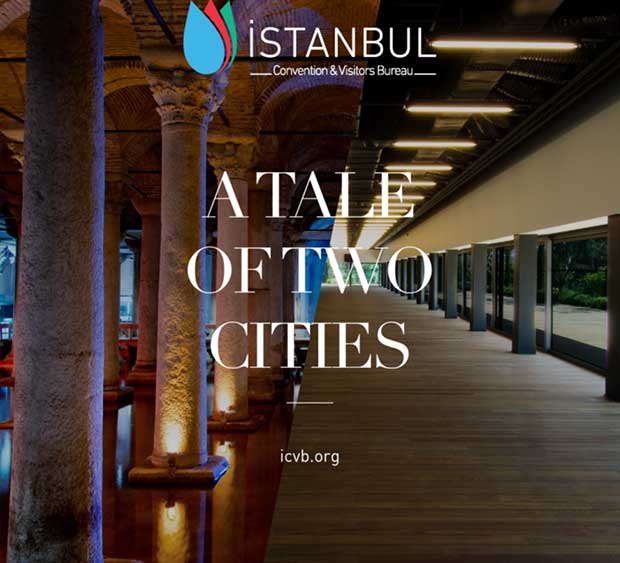 Istanbul is a top 10 congress destination since 2010. With its 7 convention & 3 exhibition centers the city has the capacity to host every type of event, from bespoke incentives to meetings for up to 30,000 for corporate and leisure visitors alike. Combined with Istanbul's historic venues, palaces, high tech modern venues and the like, it offers meeting planners a variety of remarkable options to create truly outstanding events. Easily accessible from around the world, Turkish Airlines has a network of more than 280 direct flights and flies to more countries than any other airline in the world. With an almost 100,000-bed capacity, accommodation in the city offers a selection across the spectrum. Visit and learn more about what Istanbul offers for meeting planners at stand 3900.