Istanbul CVB member Park Bosphorus Hotel uses new-generation energy technologies
Park Bosphorus Hotel, one of the most impressive places in Istanbul, thanks to its historical and gorgeous location, continues to provide its guests with a privileged vacation experience thanks to its technological infrastructure and new-generation applications.
Park Bosphorus Hotel uses 'cogeneration technology', which is a cleaner and more environmentally-friendly system compared to commonly used conventional energy generation systems. Park Bosphorus Hotel, which is one of the few hotels using this system in Türkiye, raises energy productivity to the highest level and provides energy savings.
As a hotel favored by those who want to enjoy Istanbul in a place bringing together historical cultural heritage and luxurious amenities, Park Bosphorus Hotel raises energy productivity to the highest level and provides energy savings thanks to the cogeneration technology, a new-generation energy productivity application.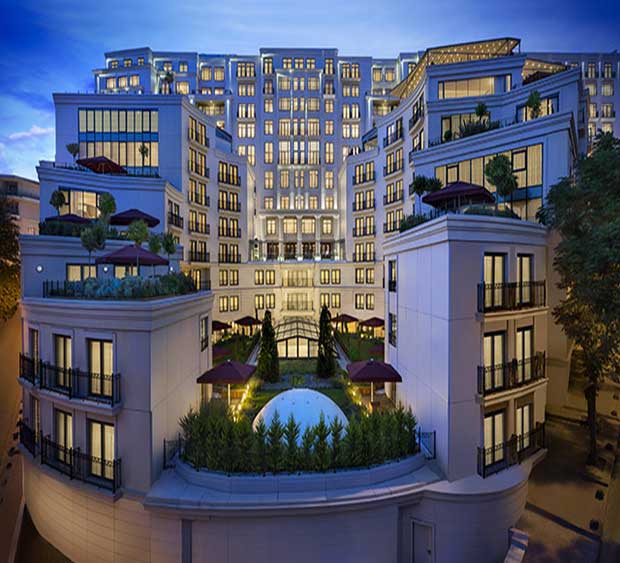 Cogeneration is an environmentally-friendly technology that obtains energy in different forms, such as electricity, heating and cooling, from a single source and reaches up to 90% high energy productivity in total. It produces electricity where it is consumed, thus it removes losses occurring in transmission and distribution lines, and provides continuous and quality electricity.
Cogeneration applications — which allow the required energy to be produced at any time and quantity and bring about energy independence — once again demonstrate Park Bosphorus Hotel's environmental awareness, as well as its sensitivity to sustainable energy.