Istanbul CVB presented Istanbul at IBTM World
İstanbul is one of the youngest population in top European Cities, city's high-quality educational institutions, cultural diversity and enviable lifestyle have transformed Istanbul into an internationally recognized the city for human resources. The city's 51 universities and 5 techo-parks give a clue to İstanbul being a hub of learning, inspiration and innovation, perfectly in line with the philosophy of MICE.
To learn more about 'Tale of Two Cities', visit Istanbul CVB at Türkiye Booth E30 and join our Networking Hour at Türkiye booth and enjoy a drink with our famous Turkish hospitality and enter our prize draw to be one of the lucky winners between 6 pm – 7 pm on Wednesday, November 18.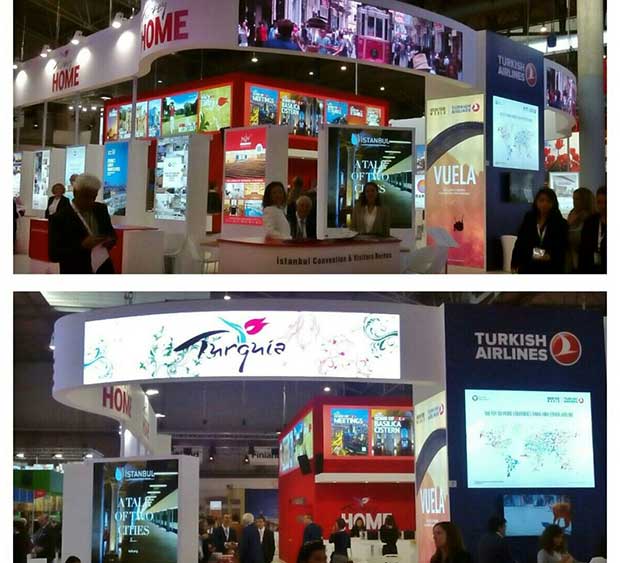 Istanbul is very much the centre of attention globally, recently rising to the 5th most visited city according to MasterCard Global Destinations Cities Index 2015. It also continues to go from strength to strength as far as the international congress sector goes as illustrated by the International Congress and Convention Association's (ICCA) recent 2014 Rankings Report for Cities and Countries in which Istanbul maintained its top 10 position as a global congress destination. Ranking 9th in the world in 2014 with 130 congresses, Istanbul has now held this top 10 position since 2010. Istanbul was also recently named Best MICE Destination Europe at the Business Destinations Travel Awards.
The number of congresses in Istanbul has risen by 280% during the past ten years and this increase is expected to continue as Istanbul CVB work towards making Istanbul one of the most desirable destinations in the world for the meetings industry. The goal for 2023 is for Istanbul to rank in the top 5 convention destinations in the world. Istanbul is a top 10 congress destination since 2010.