Istanbul CVB's General Manager Joins Board of European Cities Marketing
Istanbul Convention and Visitor Bureau's General Manager, Ozgul Ozkan Yavuz, has been appointed as one of the 14 members of the Board of European Cities Marketing in Annual Conference and General Assembly last week in Turin (3-6 June 2015).
Yavuz says: "I'm delighted to become a member of the Board of European Cities Marketing and look forward to sharing Istanbul's experiences as a top international meetings destination and in turn learning from other European cities as part of ECM's vision in sharing knowledge. This year's ECM Annual Conference and General Assembly was on the theme of 'Creating the city – How new events and infrastructure projects can change the image' and we had a strong insight of the feedbacks on the combination of both events and investments and their effects on the city. ECM is a strong platform which can bring development in both city tourism and meeting industries.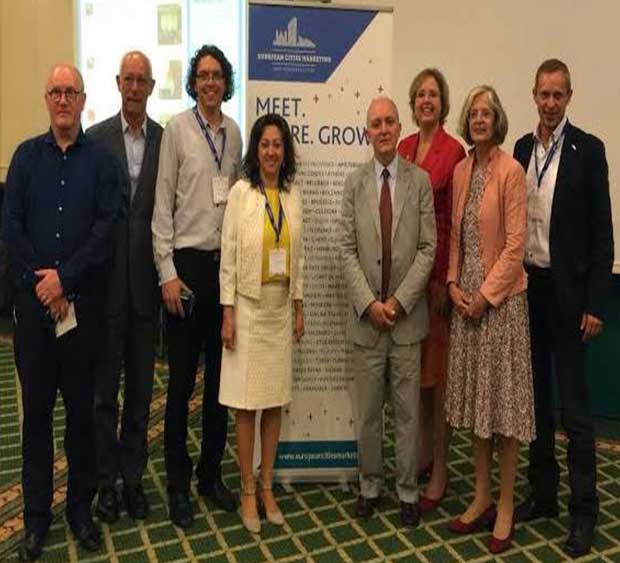 Istanbul CVB plays a key role in Istanbul's rapid rise in popularity as a congress destination in line with the International Congress and Convention Association's (ICCA) recent 2014 Rankings Report for Cities and Countries in which Istanbul maintains its top 10 position as a global congress destination.
ICVB's goal for 2023 is for Istanbul to rank in the top 5 convention destinations in the world and the top 3 in Europe. Istanbul was also recently named Best MICE Destination Europe at the Business Destinations Travel Awards after groundwork prepared by ICVB.
European Cities Marketing is a non-profit organisation improving the competitiveness and performance of the leading cities of Europe. ECM provides a platform for convention, leisure and city marketing professionals to exchange knowledge, best practice and widen their network to build new business via conferences, forums, knowledge groups and CEO events. It also provides essential research, insight and tools to bench-mark city performance; improve operational efficiency and make better business decisions. It is the only organisation to work with both the leisure and meetings industry and city marketing.