Istanbul Lutfi Kirdar – Icec Latest Center To Achieve AIPC Quality Standards Certification In The International Area
Istanbul Lutfi Kirdar – ICEC has become the first AIPC member center in Türkiye and the latest AIPC member center to achieve AIPC Quality Standards certification with the successful completion in the world.
Istanbul Lutfi Kirdar – ICEC has joined a group of 28 AIPC centers, who have now successfully achieved this international certification, with a number of additional centers in various stages of the certification process.
Istanbul Lutfi Kirdar – ICEC that is examined by the designated external auditor, entitled it registered with the certificates that are 10 different categories such as costumer relations, quality of facilities, guard and security.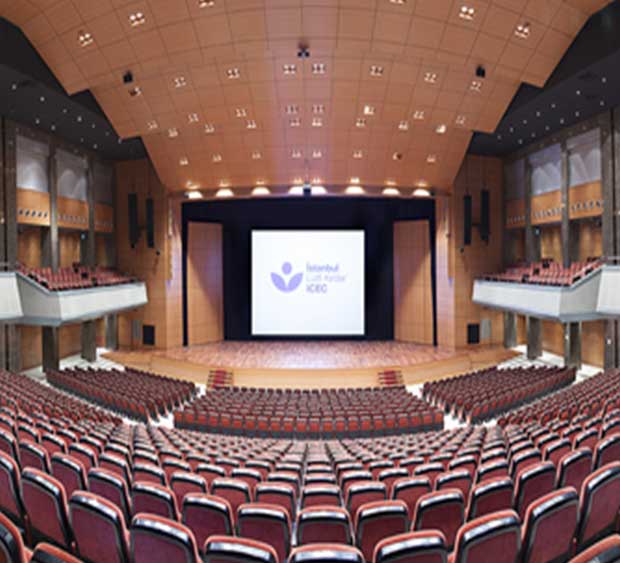 AIPC President Geoff Donaghy has mentioned that "The AIPC Quality Standards program was developed as an industry-specific certification for confirming and documenting a center's accomplishments in key areas of convention center performance, and is the only such specifically purposed form of certification in the industry. Istanbul Lutfi Kirdar – ICEC is to be congratulated on having achieved the prize in their audit as this addresses international standards of performance in their management procedures. The program standards identified and audited address ten key areas, including Customer Service, Quality of Facilities and Operations, Employee Relations, Community Relations, Environmental Responsibility, Supplier Relations, Industry Relations, Security and Safety, Health  and Financial Integrity. Members who complete the audit process uniformly report that it not only serves to document their procedures but also enables an excellent team-building exercise which involves all management staff in a collaborative effort with a clear accomplishment at the end. In times when competition amongst various center and destinations is more intense than ever, the AIPC Quality Standards program is a valuable way for managers maximize guest satisfaction. As we are increasingly confronted with other standards developed by groups outside our industry and that do not necessarily reflect the realities or priorities we face as managers, it is important to have a program that entirely reflects our own needs."