Istanbul Shopping Fest wraps up for 2017
7th edition of Istanbul Shopping Fest wrapped up last Sunday. The festival offered a peerless experience for shopping lovers in Istanbul.
From the beginning of July, Istanbul Shopping Fest attracted many local and international visitors and this years' ISF offered shopping enthusiasts a very different experience and spread the art, design and workshop in the city with a brand new theme: 'Design ISF'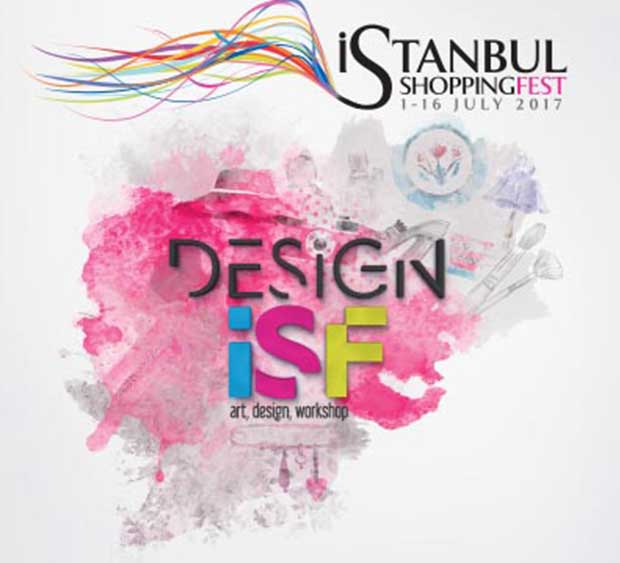 The festival offered up to 70% discount deals from globally renowned brands and set up 'Design ISF' zones in Akasya, Capitol, Emaar Square Mall, Forum İstanbul, İstinyePark, Kanyon, Palladium, Venezia, Zorlu Center as well as the Grand Bazaar. The two-week festival also served as a platform for meeting design, art and culture. With nearly 200 local and international designers, 15 artists and exhibitions, 150 workshops and talks, over 30 musical and dance performances, the festival visitors enjoyed a unique shopping experience until the 16th of July.
The 7th Istanbul Shopping Fest was kicked off with a splendid opening at the World's first shopping mall: The Grand Bazaar. The ceremony has welcomed over 100 both international and national press from 14 countries including; France, Italy, Russia, China and Singapore.
Held between the 1st and the 16th of July, this year's Istanbul Shopping Fest has welcomed its guests during the most pleasant times to be in Istanbul. So, if you've missed out on being part of the ISF 2017, there's always next year!