Istanbul Strengthen Its Position in Top 10
ICCA, the International Congress and Convention Association, announced 2012 Rankings for cities and countries. Istanbul strengthens its position in the Top 10 of ICCA Rankings.
ICVB General Manager Elif Balcı Fisunoğlu said, "According to the results announced beginning of May 2013, Istanbul ranked at 9th place of the world's most popular congress destination. Istanbul, which was listed in the Top 10 for the third consecutive year, strengthens its position in the Top 10 at world meetings industry. Istanbul has 15 more congresses compare to 2011 by hosting 128 congresses and conventions in 2012."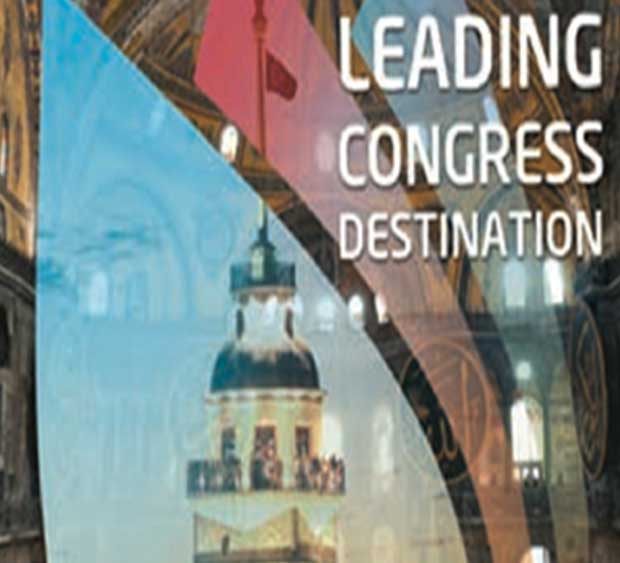 "Istanbul, which is ambitious for hosting congresses over 300 and 500 delegates, has been ranked as the world's most popular city to host large-scale conferences in 2011. According to ICVB's research on the ICCA database, Istanbul is again keeping number one position with Barcelona and Berlin. We are looking forward to see ICCA's full report in June," added Mrs. Fisunoğlu.Meanwhile, in the country rankings Türkiye ranked at 21st place with 179 congresses.
ICCA CEO Martin Sirk commented: "Once more our members and researchers have identified that the international association sector has been growing strongly over the last year, as has been the case throughout the last few years of global economic uncertainty. Why is this so?"
"Firstly, almost all international associations have a statutory duty to meet on a regular basis, and their annual or biannual main congresses have become increasingly "mission critical" for their communities of members and stakeholders."
"Secondly, economic strength in certain regions of the world is stimulating growth in regionally rotating association meetings, particularly in Asia and Latin America, but we now also see this trend starting to emerge in regions such as Africa and Middle East."
"And thirdly, association congresses are to a large extent driven by scientific, healthcare and technological advances, and we are continuing to live in an era where the accelerated expansion of discovery and innovation is at an unprecedented level, creating entirely new associations and events to share insight into and develop new business from this new knowledge."