Member Interview: Istanbul Congress Center
Short interview with our member Istanbul Congress Center Pervin Zeydanlı Yalazan, General Manager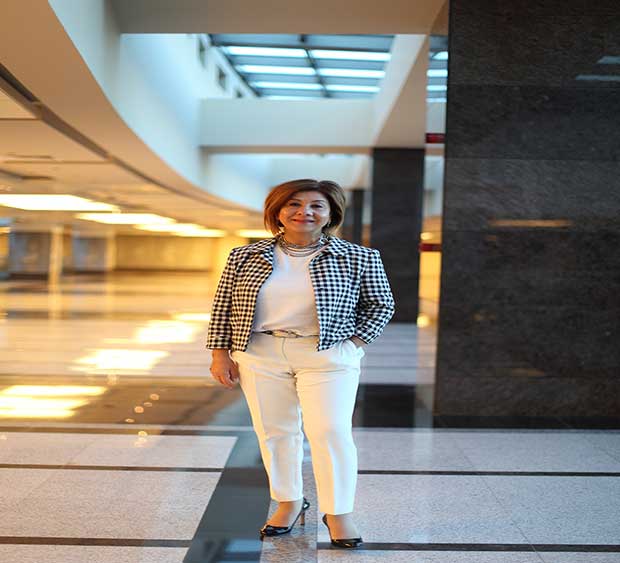 What are the benefits of being located in the Congress Valley?
We are surely benefiting from the advantages of the fact that Istanbul Congress Center (ICC) is located at the Congress Valley. Its location at the heart of Istanbul offers ease of access to our guests. Additionally, it is quite attractive for our guests that they find hotels, the historical peninsula, shopping, entertainment venues, restaurants and bars as well as culture and arts centers at walking distance from our Congress Center.
What kind of technological solutions do Istanbul Congress Center provide?
Thanks to its technological infrastructure, Istanbul Congress Center offers state of the art technology with ultimate conditions. In order to ensure that Internet access that has critical importance at all events is offered uninterruptedly, terrestrial optical fiber lines that belong to two different service providers as well as radio link services are used. Additionally, wireless Internet system is offered in a backed-up structure and there is sufficient number of state of the art access points throughout the facility. We also have an AV infrastructure that has the know-how and experience to use all kinds of presentation technologies such as image transmission from video mapping to 3mm. LED screens as well as standard image transmission from the watch-out system from 20 K ANSI Lumens projectors. We ensure that the satisfaction level is at its highest as we offer audio-visual and simultaneous interpretation systems with global standards.
Also are there any new projects for 2017?
Our primary goal as Istanbul Congress Center is to determine targets for ourselves to ensure that we become the modern and unifying center for events, fairs and congresses in the region both domestically and internationally and thus contribute to the promotion of Türkiye. Since we have the capability to host all kinds of activities and events, we will further develop and enhance our marketing activities in 2017. It was certainly not an easy thing to achieve and make it to this point as a sector; we worked tremendously hard and spent joint effort for that. Despite the conditions we are currently in today, we will most certainly continue to talk about and promote our center and our city Istanbul. We will no way stop and wait! We will continue on our path with even more effort.