The number of green star hotels increased by 80% in Istanbul
The Ministry of Culture and Tourism's Green Star Certification Program is encouraging more and more hotels in the city. The number of green star hotels are increasing constantly in Istanbul. In 2016, number of green star hotels increased by 80% compare to previous year.
As a huge cosmopolitan city Istanbul, many hotels and meeting venues with different certificates highlighting their environmentally friendly practices and technologies.
Istanbul CVB is one of the support of green initiatives in the city. Several meeting venues including Istanbul CVB members in Istanbul lead a variety of initiatives that create a natural environment, reduce energy usage and use minimal non-renewable resources.
Here are Istanbul CVB member hotels with green star certificate; Hilton Garden Inn Istanbul Golden Horn, Conrad Istanbul, Eser Hotel Premium & Spa, Elite World Business, Divan Istanbul, Radisson Blu Hotel Istanbul Sisli, Crowne Plaza Istanbul Asia, Grand Hyatt Istanbul, Wyndham Grand Istanbul Levent, Hilton Bosphorus.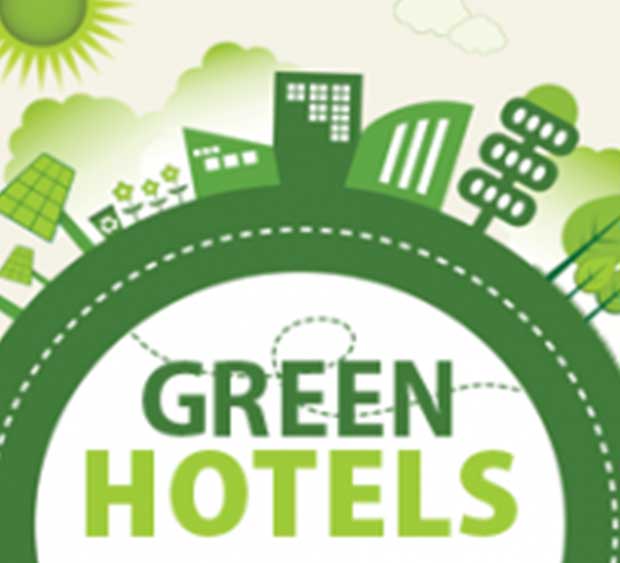 With the component regarding the promotion and support of Green Star Certification Program is aimed to encourage Environment-Friendly Hotels which is one the most important campaigns conducted by Ministry of Culture and Tourism concerning sustainable tourism. Within this scope, tourism sector have been informed about Green Star Certification Program including environment protection and environment-friendly infrastructures, pollution prevention and control etc.
About the Hotel Greening Project
Bureau Veritas and the Turkish Hotels and Investors Association (TUROB) came together to give a green light to The Hotel Greening Project in order to move the environmental agenda forward with Istanbul's hotels by encouraging them to implement environmentally friendly strategies. The pilot project came to life during the 5th World Water Forum's 'Green Forum Initiative' to raise awareness on hotel greening techniques and also to encourage participating hotels to take the first step toward greener accommodation. Hotels volunteering to participate in the Hotel Greening Project were audited according to measurements of energy efficiency, water conservation and waste management practices, among other criteria. As consciousness for the environment grows day by day, environmentally managed hotels are receiving more and more interest.