The Technological Hub Istanbul wins Web Applications Society Congress (@WAS) 2017
''Istanbul is becoming more and more the knowledge and technological hub of Türkiye with over 53 universities, 5 techno parks accommodating more than 663,000 students and 28,000 professors which makes Istanbul an ideal destination that combines culture and history with the latest technological facilities in a perfect and harmonious manner'' Ismail Khalil, President and Founder of Web Applications Society (@WAS)
Istanbul wins the International Conference on Information Integration and Web Based Applications and Services (IIWAS) & The International Conference on Advances in Mobile Computing and Multi Media (MOMM) for 2017. iiWAS2017 and MoMM2017 will attract 250 delegates. The congress will provide with three distinct levels of experience for the delegates: a learning experience, a networking experience and a motivational experience.
ICT has the top percentage of sectoral competitiveness strength on the Istanbul's economic growth as 34.01%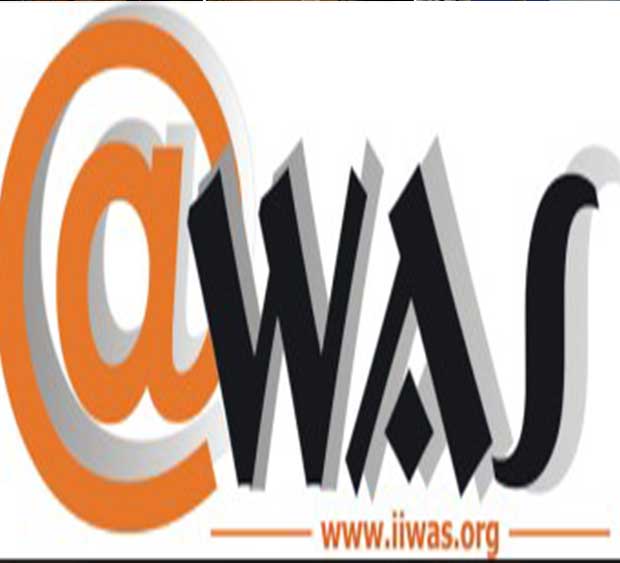 Istanbul's rising ICT sector has become an important source of growth in the local economy, driven by its younger generation rapidly adopting brand new technologies. The city is attracting an increasing number of ICT companies and is establishing a strong position as a technology hub. 40.5% of Türkiye's total ICT workers are employed in Istanbul. Türkiye's ICT sector will attract significant investments in the upcoming years, particularly from web-based firms founded by private funds and mainly concentrated in Istanbul.
Ismail Khalil, President and Founder of Web Applications Society added: ''The reason why we choose Istanbul as our iiWAS2017 and MoMM2017 destination is because Istanbul is becoming more and more the knowledge and technological hub of Türkiye with over 53 universities, 5 techno parks accommodating more than 663,000 students and 28,000 professors which makes Istanbul an ideal destination that combines culture and history with the latest technological facilities in a perfect and harmonious manner. Istanbul has a unique location connecting the east and the west and providing a perfect blend of modernity and history. No wonder Istanbul is the 5th most visited city in the world and the world's top 10 congress destination''.
About (@WAS): The International Organization for Information Integration and Web-based Applications & Services (@WAS) established in 2003 followed the success of the iiWAS series of workshops and conferences and the prospect of continuing the organization of these events in the forthcoming years. @WAS aims at fostering collaborations and exchanges of ideas and information among students, professionals, and researchers interested in the field of information integration and Web applications and services.