WTC Istanbul Announces Expansion of Istanbul Expo Center
Already Türkiye's biggest fairgrounds, Istanbul CVB member Istanbul Expo Center is projected to be among the biggest globally with the expansion project that was announced on October 20th at the launch event for the press. It is expected to be Türkiye's biggest investment in exhibition industry with 500 million USD project cost.
The launch event hosted Dr. Kadir TOPBAŞ, Mayor of Istanbul and Chairman of WTC Istanbul, and Mr. İbrahim ÇAĞLAR, President of Istanbul Chamber of Commerce and Vice Chairman of WTC Istanbul, who addressed the audience and press regarding the announcement.
Istanbul has long been mentioned in terms of exhibitions, and it is pressing forward towards becoming the capital of exhibition industry, and World Trade Center Istanbul's new investment would bring Istanbul one step closer to achieving this goal.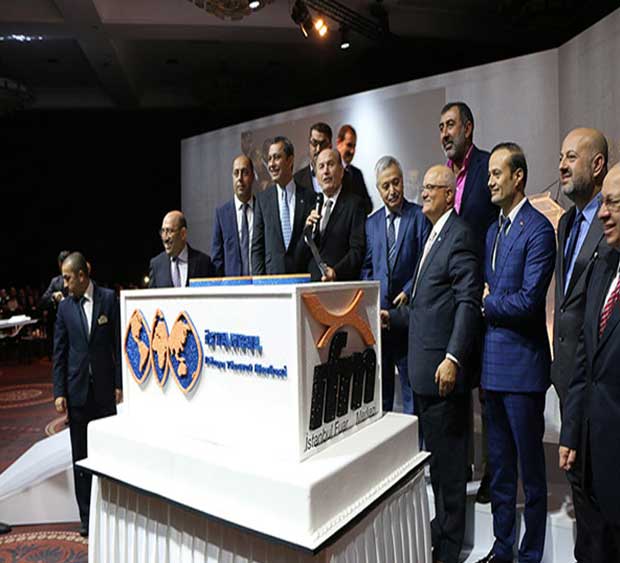 Istanbul Expo Center's expansion will realize in two stages, and it will be 700.000 square meters in total area. First stage construction is planned to be completed in September 2017. Second stage, which will include construction of exhibition areas, will start in early 2018 and finish in late 2019. The completed fairgrounds, which will have 300.000 square meters of exhibition space, will also have a two-storied shopping area and food court in the middle section of the structure.
In addition, the project includes a huge parking lot with a capacity of accommodating 8.000 vehicles and with an average total evacuation period of 12 minutes.
This huge project holds the "Leed Certificate" for having the green building standards that ensure it is respectful to humans and nature and highly efficient. The project, which is designed to be one of the biggest and state-of-the-art exhibition center of Europe, is expected to add enormous value to Istanbul and the global exhibition business.