Book an appointment with Istanbul CVB at the Meetings Show!
Istanbul CVB will attend the Meetings Show UK on 14-16 June. Istanbul CVB will take place in Türkiye stand E505. With its 20 years of experience, Istanbul CVB offers a wide range of services and solutions for meeting planners! To meet with Istanbul CVB and learn more about what the city offers for meeting planners, book an appointment with us: http://bit.ly/23VTf0f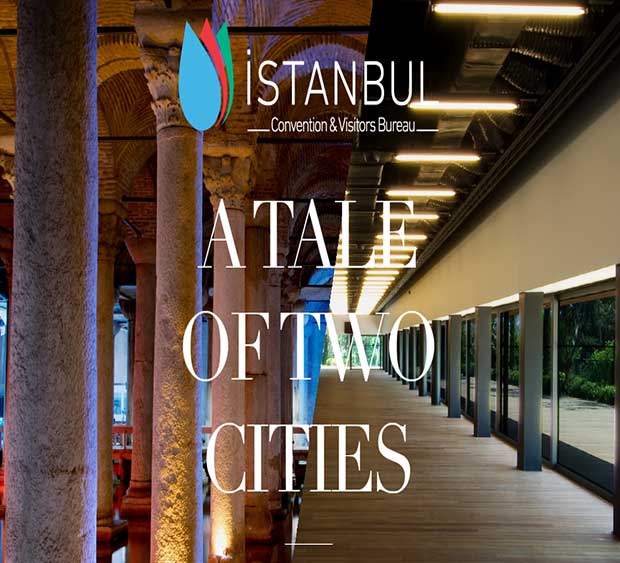 Istanbul continues to be the top place for meetings and conferences…
The world's Top 10 congress destination since 2010, Istanbul hosted 148 international congresses in 2015. With its 7 convention & 3 exhibition centers the city has the capacity to host every type of event, from bespoke incentives to meetings for up to 30,000 for corporate and leisure visitors alike. Combined with Istanbul's historic venues, palaces, high tech modern venues and the like, it offers meeting planners a variety of remarkable options to create truly outstanding events.
Easily accessible from around the world, Turkish Airlines has a network of more than 290 direct flights and flies to more countries than any other airline in the world. With an almost 100,000 bed capacity, accommodation in the city offers a selection across the spectrum.
Being one of the youngest population in top European Cities, city's high-quality educational institutions, cultural diversity and enviable lifestyle have transformed Istanbul into an internationally recognized city as an innovation hub. The city's 53 universities and 5 techo-parks give a clue to Istanbul being a center of learning and inspiration perfectly in line with the philosophy of meetings and events.