Istanbul scores best among the biggest European city
A new study reveals the success of tourism in Istanbul, Türkiye. The study, which analyzed 45 cities in Europe, compared the growth orientation of Europe's major city destinations. As the short city break has been able to establish itself as the preferred holiday of choice in Europe over the last few years. The report also confirms that the upward trend remains unabated and that tourism as a whole continues to significantly outperform European economies with city tourism performing best.
According to the new Roland Berger study "European City Tourism 2015", Istanbul scores best among the biggest European city destinations. The city of Istanbul leads the cluster 1 cities, followed by Amsterdam, Paris, London and Vienna. Istanbul is also the fastest growing city in terms of overnight stays growth, followed by Berlin, Amsterdam, Hamburg and Moscow.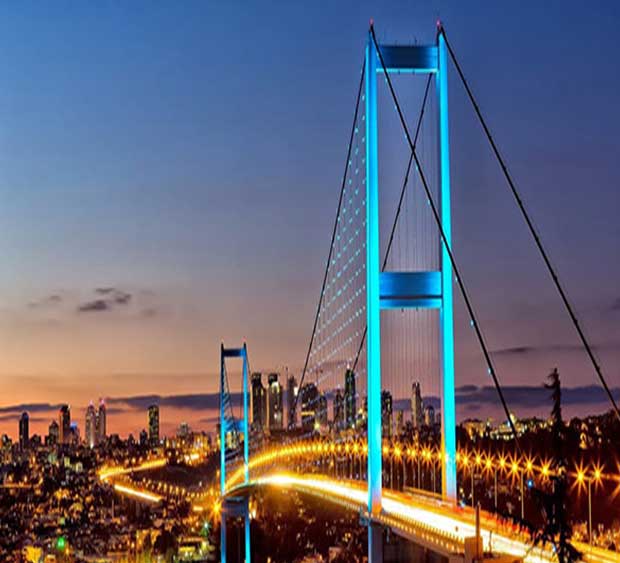 The Roland Berger 2015 study divided the 45 cities under scrutiny into 3 clear cluster groupings. The first cluster encompassed 13 cities with more than 10 million overnight stays, the second, 17 cities with between 2 and 10 million overnight stays and the third, 15 cities with fewer than 2 million overnight stays.
Istanbul, Amsterdam, Paris, London and Vienna took the top five places in the first cluster. Worthy of note too was Berlin, which continues to show strong growth in overnight stays.
Vladimir Preveden, Partner at Roland Berger and author of the study says, "After our first study conducted in 2011, Istanbul has experienced dramatic levels of growth in two key areas, namely in the increase in overnight stays as well as in the growth of bed capacities."