Istanbul will be attending IBTM World 2019 with its own destination stand
ISTANBUL WILL LAUNCH ITS BRAND-NEW "DESTINATION-ORIENTED CONCEPT" AT IBTM WORLD

For the first time this year, as a part of Istanbul's new marketing campaign "More Than A Destination… The Business. The History. The Journey", Istanbul will be attending IBTM World 2019 with its own destination stand.
Starting with IBTM World 2019, Istanbul Convention and Visitors Bureau – ICVB plans to attend all international tourism and MICE trade shows with Istanbul's very own destination stand. At IBTM, Istanbul's stand will take up an area of approx. 200 m2 and will host 14 Istanbul-based companies and industry organizations.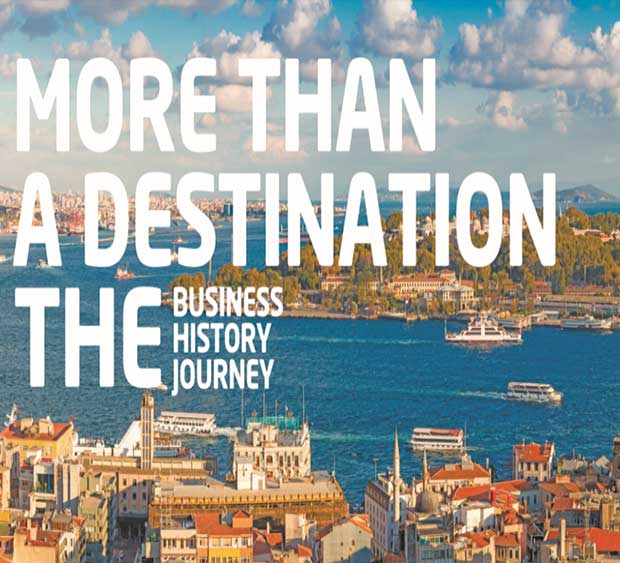 ICVB General Manager Cemil Hakan Kılıç commented on this and said: "Many cities, such as London and Barcelona, are represented in these events each year with their own destination stands. The fact that Istanbul is participating in its own stand for the first time in this event is extremely important for the promotion and representation of our city. This concept, which allows our destination to stand out, is very beneficial and we will continue to apply it in other MICE and tourism events. We are happy to be launching our new destination-focused concept at Barcelona, where the leading players meet."
ICVB – Istanbul convention and visitors bureau
The Istanbul Convention & Visitors Bureau – ICVB is a non-profit destination marketing organization working as a branch of Tourism Development & Education Foundation – TUGEV. ICVB's main goal is to represent Istanbul around the world and to seek international associations and corporations planning to hold high-profile international congresses and events. ICVB has played a key role in Istanbul's rapid rise of popularity as a congress & event destination according to the ICCA statistics. Thus reassuring the significance of Istanbul's 8,500 year of history as well as professional services offered by the city's tourism & MICE industry and professional solutions offered by ICVB's strategies. ICVB members include the leading corporations and associations involved in tourism and MICE industries such as hotels, conference and exhibition centers, DMC & PCOs, airlines and other supplier companies. The ICVB, working in close collaboration with the Turkish Ministry of Culture & Tourism, the Istanbul Chamber of Commerce and Turkish Airlines; designs and implements special events and other marketing strategies to promote Istanbul as a congress and event destination.