Member Interview: Crowne Plaza Istanbul-Asia
Short interview with our member Kudret Bülbül, General Manager of Crowne Plaza Istanbul-Asia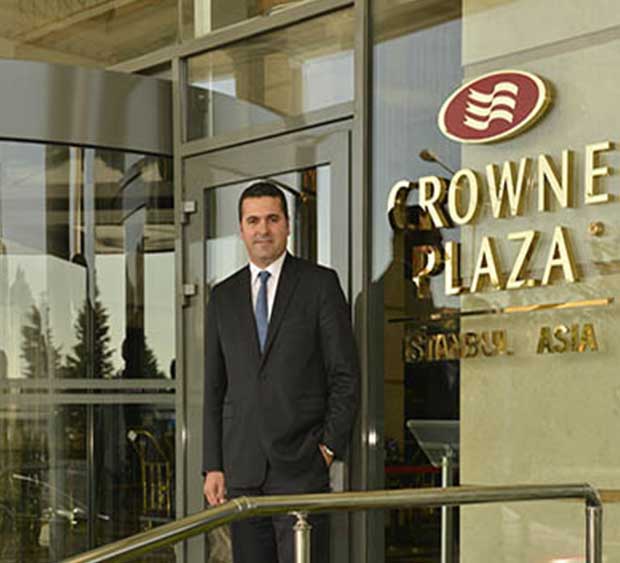 Why should planners choose Crowne Plaza Istanbul-Asia for their meetings and events?
Our hotel is one of the greatest hotels in the Asian side of Istanbul with its 336 rooms and 26 meeting rooms. Our convention center has 10.000 m² of conference and meeting area. We can host 1.800 guests at the same time in our Topkapi ballroom which has 7.10 meters of floor to ceiling height and 1.500 m² area. We are one of the few hotels that can provide these kinds of large measures in Istanbul. Being located inside the Via Port Shopping Center is tremendously advantageous and always a terrific experience for our guests' out-of-hotel times. Istanbul Crowne Plaza Asia is just five minutes distance from Istanbul Sabiha Gokcen International Airport, thus; offers a rapid and comfortable transportation experience. Also, it is important to mention that we provide free shuttle services between the airport and hotel every day.
Another point that distinguishes us is that our highly experienced staff who know guests' expectations and therefore we have been consecutively hosting many events without any difficulty.
How do you see the future of Asian Side for the meeting industry in Istanbul?
The Asian Side of Istanbul has been developing rapidly. Lots of giant firms' headquarters and manufacturing facilities are relocated there and lots of luxury housing zones are being established. It has newly – opened elegant accommodation facilities which have boarding rooms and some of them include a convention center as we have. Sabiha Gokcen Airport, Osmangazi Bridge and the availability of sea transportation are the Asian Side's strengths which makes transportation easier in terms of national and international basis. In many aspects, amenities that Asian side offers are equivalent to its European side.
Istanbul's Asian side has constantly improving infrastructural capacity to allow the growth of business districts having the ease of all kinds of transportations and having contemporary accommodation and convention facilities. Considering these, it is more than possible for the Asian Side to increase its market share in meeting industry by being an alternative host to many events and meetings in the near future.